We Travel in Color adult coloring book
$

15.99
On sale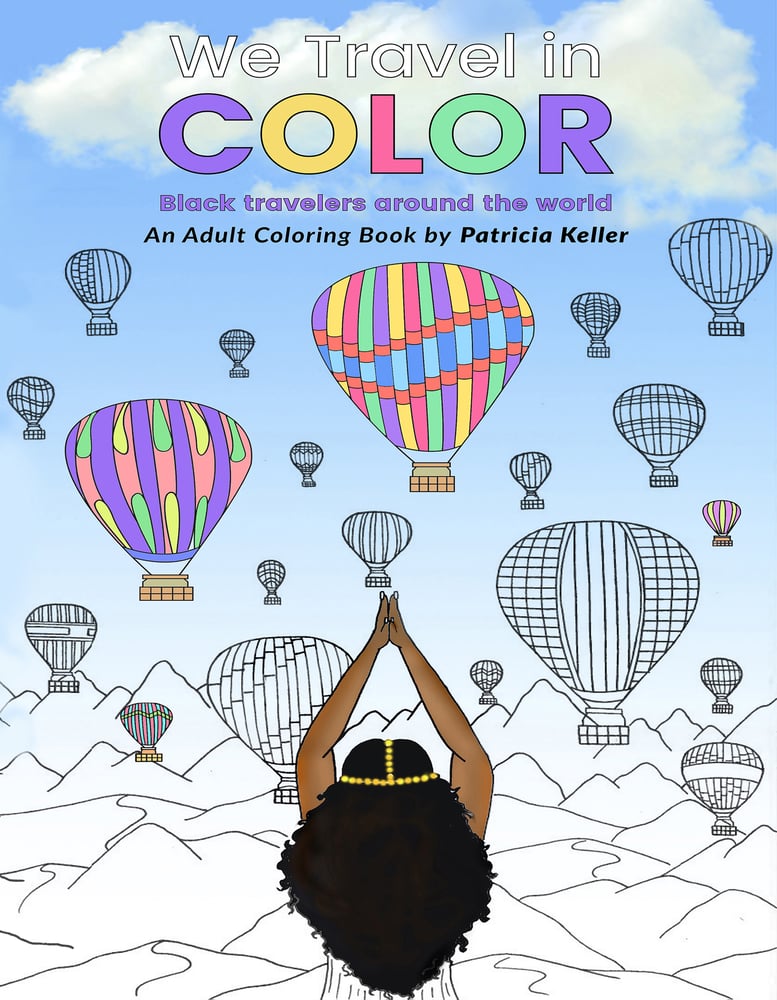 We Travel In Color is the FIRST adult travel coloring book to feature travelers of color.

Filled with 25 inspiring illustrations, this book is the perfect way to de-stress, find travel inspiration, and get motivated for your next adventure.
Fits perfectly on your carry-on and ideal for gifts this holiday season!
Please do not distribute, copy, sale or share these images with anyone. They are for your personal use only.
Color it & Post it with tag #wetravelincolor to Instagram.
We Travel in Color was inspired by the @mytravelcrush community
(Join the community www.mytravelcrush.co)
High quality printed paperback.
Size: 8.5 X 11"
Ships USPS within 1-3 days
Any questions email wetravelincolor@gmail.com
Author: Patricia Keller
✨✨Also available on Amazon.com (FREE SHIPPING for prime members)✨✨
Illustrators and Contributors: Vivian Moore, Maggie Owens, John Swethers, Sophia Bonmone, and Nakesha Smith
Join our community www.mytravelcrush.co
Color it & SHARE IT with tag #wetravelincolor
Location Key:
1. Morocco
2. South Africa
3. Cuba
4. London
5. Japan
6. Anywhere
7. Egypt
8. Trindad
9. Santorini
10. Russia
11. Venice
12. Thailand
13. Aruba
14. Cinque terre
15. India
16. Dubai
17. Rome
18. Bali
19. Mexico
20. Brazil
21. Paris
22. Turkey
23. Colombia
24. Denmark
25. Nairobi
EMAIL CONTACT: wetravelincolor@gmail.com
Please leave an Amazon review!!! https://www.amazon.com/dp/1977993818